1 January 2017 to 30 June 2021 - PROJECT CLOSED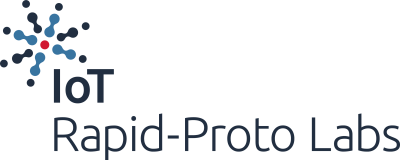 IoT Rapid-Proto Labs is a European transnational project bringing Higher Education Institutions and businesses together to accelerate Internet of Things (IoT) product development. The project will create and implement a multidisciplinary (ICT, Design and Electrical Engineering) course curriculum which is focused on real problem-based activities (innovative IoT product development for SME's/Start-ups). Cross-border teams of students, teachers (coaches), and practitioners will jointly develop solutions to challenging IoT applications (Internet-connected objects), add value for enterprises, and strengthen the employability, creativity and career prospects of students. 
 The implications of IoT for European SME's/Start-ups are particularly urgent, as 90% feel that they are already lagging behind in digital innovation (Digitising European Industry, European Commission 2016). Furthermore, the high risks and low success rates (typically 15% to25%) associated with new product development are deterring EU companies from investing in IoT R&D. Therefore, IoT Rapid-Proto Labs represents an innovative, multidisciplinary, and low-risk enabler of SME/Start-up IoT innovation.Distributed teams of multidisciplinary students (three European countries) will be supported by a Project Arena (web-platform) which enables them to effectively collaborate on rapid-prototyping of IoT products/services. The Project Arena also stimulates the flow of knowledge and innovation between Higher Education, enterprises and other stakeholders. Each IoT Proto-Lab student-centred team will rapidly set-up, trial and test an innovative IoT solution for their SME/Start-up client (18 clients in the complete project cycle). Throughout the discovery, design, develop and test process, student teams are continually supported by teachers, external coaches (Research Centre and ICT Process Development House) and client staff.
Find the IoT Rapid-Proto Labs podcast on Soundcloud!