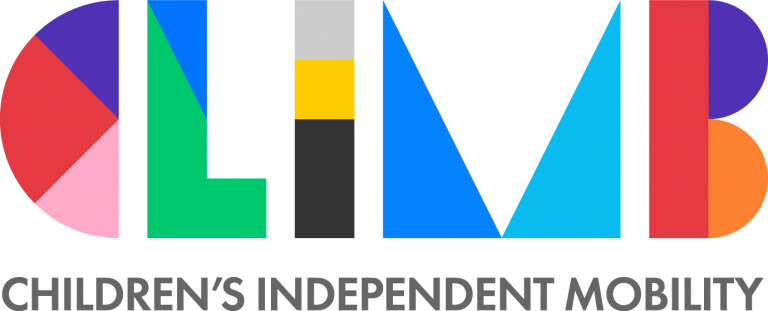 CLIMB aims at promoting children's independent and active mobility through actions that involve the whole school community and that exploit advanced IoT and gameful education technologies. CLIMB solutions are currently exploited by various schools in Trentino, Emilia Romagna, Lecco and Canton Ticino (67 schools, 5760 children).
The CLIMB solution offers a pervasive gameful platform for home-school mobility composed of two primary components: the first, Kids Go Green, provides motivation to children and promotes sustainable, active and safe home-school mobility with a gameful approach. The second, Pedibus Smart, uses IoT technology to support walking bus initiatives to offer children and their parents a concrete alternative to taking a car to school.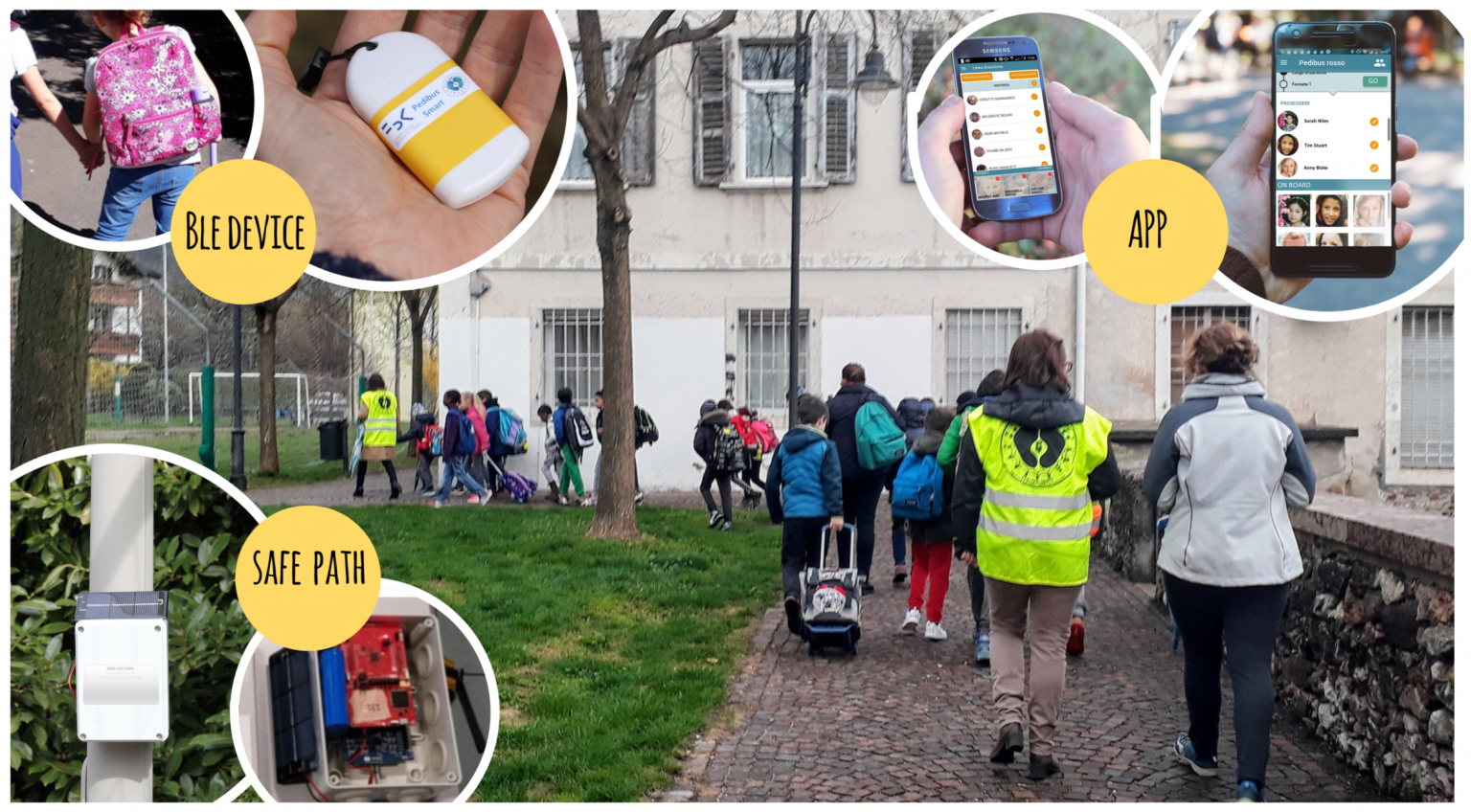 Pedibus Smart comprises a smartphone app, a proximity tag and an online dashboard that simplify the daily walking bus routine, helping volunteer "drivers" and making the trip to school safe and fun for everyone. The traditional walking bus experience supports social interactions among parents and kids while they safely make their way to school. PedibusSmart supports this objective by using transparent technology to automatically handle the routine task of the daily attendance register, freeing the volunteers for personal interactions with the kids. Each child participating in the walking bus receives a BLE smart tag to drop into their backpack. The proximity of this device to the driver's own smartphone triggers the registration of the child as on-board the walking bus, automatically compiling the daily presence register.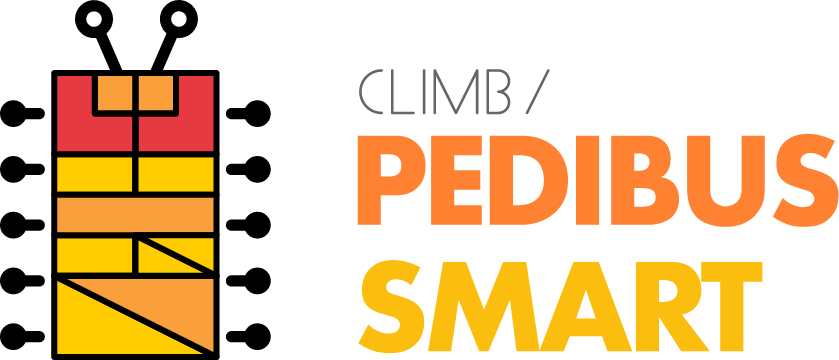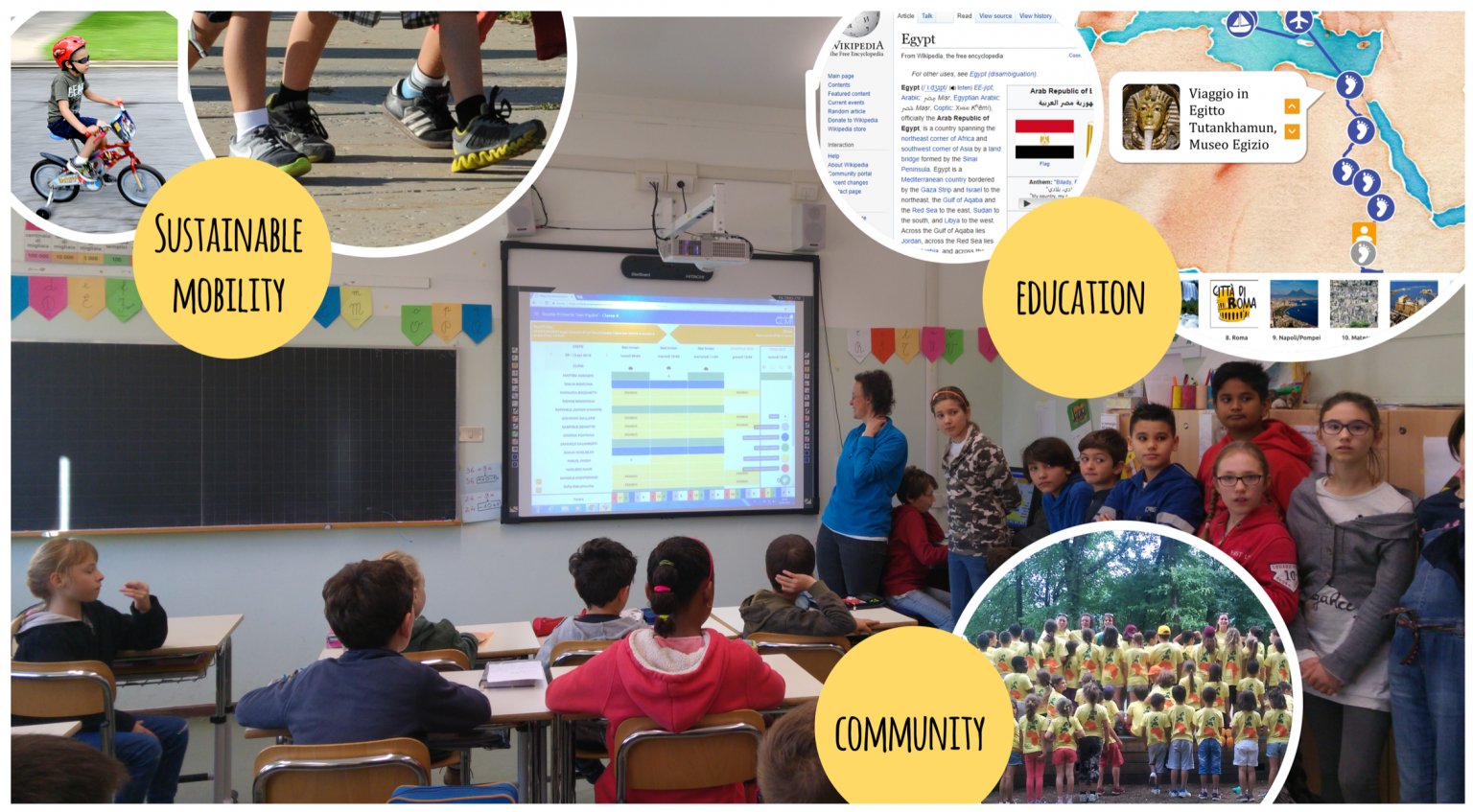 Kids Go Green is an educational game that involves the school, the children and their families in an adventure around the world and promotes a more sustainable mobility. The kilometers traveled by children with sustainable means (on foot, by bike, with the school bus) allow the group to advance in a virtual educational journey that, step by step, leads to the discovery of cities, towns, and environments, conveying the value of sustainable kilometers done collectively. Kids Go Green leaves room for creativity, personalization and sharing. The paths can be created by teachers based on the educational needs and interests of the group of children. Teachers can also exploit a shared catalog that allows to select and customize paths and multimedia material already used by other schools.