Friday, 28 January 2022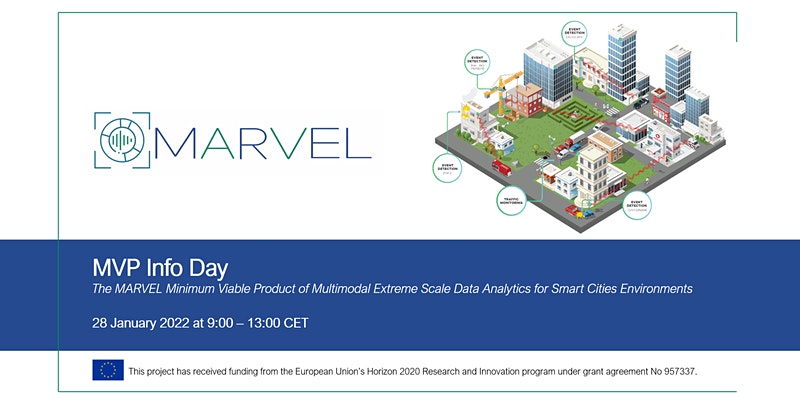 The MARVEL Minimum Viable Product of Multimodal Extreme Scale Data analytics for Smart Cities Environments
About this event
Multimodal Extreme Scale Data Analytics for Smart Cities Environments – is an EU H2020 funded project that aims to develop a disruptive Edge-to-Fog-to-Cloud ubiquitous computing framework, to enable multimodal perception and intelligence for audio-visual scene recognition, event detection and situational awareness in a Smart City Environment.
In this session you will learn about:
– The real needs of the smart cities of Trento and Malta, that will utilize the MARVEL framework;
– The subsystems of the framework that enable it to address those needs;
– The project's Minimum Viable Product (MVP) capabilities.
Agenda and further information available at the MARVEL website.
We are looking forward to collecting your feedback and making sure that our MVP evolves to a full-fledged solution that can fulfill our vision of improving the citizens' quality of life.